GCBO June E-news

June, 2017
Another Spring Fling has come and gone and we all had a great time! This year we hosted 961 visitors from 27 states and 10 countries. Wow! Thirty-eight volunteers helped host the visitor's station and put in 430 hours doing so! It just wouldn't be possible without all their help.
This year's migration was a bit different and slow the in overall number of birds setting down.Those southerly winds gave them a great boost north. We still had 163 species of birds with a peak day of 77 species. The highlight had to be the Gray Kingbird (shown above) sighted on April 30th at Xeriscape Park. This is only the second time this species has been recorded in Brazoria County. If accepted by the records committee it will be the 13th Texas record. Unfortunately it did not hang around long enough for many to see it. Thank you all so much (again)!
---
GCBO Receives Operating Funds Grants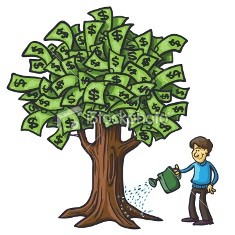 It's easy to forget that even though we are a nonprofit, we have business expenses like any for-profit concern. Lights, phones, office supplies, insurance, salaries and other operating expenses eat up a good portion of our income every month. That's why we are excited to announce the support of the following funders to help us continue to protect the birds and their habitats around the Gulf of Mexico and beyond. Many thanks to Phillips 66 ($60,000), The Brown Foundation ($30,000), and the McGovern Foundation ($20,000), for their generosity to ensure that our lights stay on and there is paper in the copier!
---
We Finally Let Carol Retire!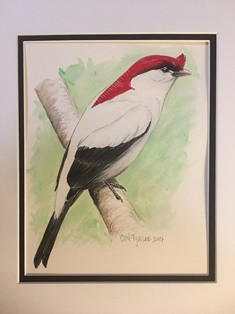 Although Carol's regular office hours ended in late February, we weren't able to celebrate her official retirement until May. We celebrated with a get together at James Heller's house and presented her with a beautiful painting of an Araripe Manakin, the bird species that was the focal point of the last Tropical Forest Forever Fund land acquisition that Carol arranged. The painting was donated by Cin-Ty Lee, a professor at Rice University and a long time GCBO supporter. Thank you Cin-Ty!
There aren't enough words to express our gratitude to Carol for all her hard work at GCBO. Fortunately she has already stated to volunteer so we will be seeing her on a regular basis. Enjoy your well-deserved retirement Carol!
---
Welcome Julia Moore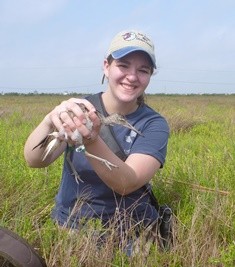 In May we welcomed our new summer intern, Julia Moore. Julia is a Fisheries and Wildlife Sciences major at Oregon State University but hails from Angleton. We are thrilled to have her with us this summer. She will be assisting with field projects and helping out in the office as well as helping with Summer Bird Camp and whatever else we need her to do! She jumped right in with data entry and has already made a couple of field days as evidenced by the photo of her holding a Willet outfitted with some color bands and a geolocator.
---
Join Us for Summer Bird Camp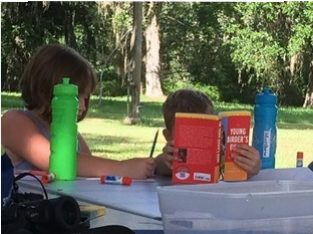 Summer Bird Camp is upon us but it's not too late to sign up! We have developed a full week with many fun learning activities and exploration. Camp runs June 5-9 from 9:00am to 1:00pm each day at the Gulf Coast Bird Observatory sanctuary in Lake Jackson. Enrollment is limited to allow each camper a special experience with lots of hands-on involvement and discovery. Registration is $150. Regular registration ends this week so register now! Please e-mail Tricia with questions or to have the registration forms sent to you.
---
It's Time for Baby Birds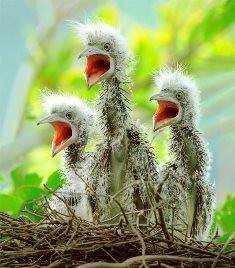 If you find a baby bird, do you know what to do? If the bird is feathered all over, then chances are good that it is a fledgling that is being cared for by a parent nearby. It's best to leave it alone unless it is in danger from a dog or cat, it appears sick or injured, or it is wet and cold. In those cases, it needs the help of a licensed rehabber. A baby bird that not feathered is called a nestling and if you find one of these on the ground, it needs your help. If you can safely put it back in the nest, that's the best course of action. The parents will not reject it because you touched it. If you can't get it back in the nest then it needs to be in the care of a licensed rehabber. In our area the Gulf Coast Wildlife Rescue (979-849-0184) handles baby birds. Put the baby in a covered box and keep it safe from dogs and cats. Call the rescue and they will come and get it. Do not try to feed a baby any food or water. If you live in another area, you can search the web for licensed rehabbers near you.
---
GCBO Wish List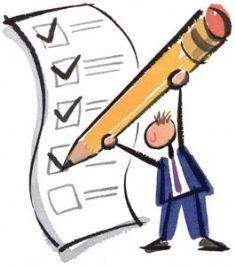 Our wish list is still shrinking! Take a look and see if you can donate any of these items. We will be happy to provide you with a tax donation letter for your efforts! Thanks so much.
- bags of black oil sunflower seed
- bags of chicken scratch
- 20 ft extension ladder
- empty one gallon black plastic pots, used or new
- funds or in-kind donations of treated lumber and hardware for plant benches
- flammable storage cabinet for our gas cans
- heavy duty 55 gallon plastic garbage can
- heavy duty 55 gallon plastic garbage bags
---
Monthly Bird Banding at GCBO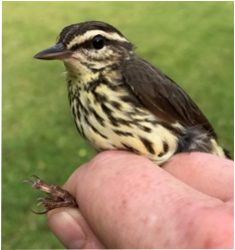 photo by Brooks Short
Last month we caught this spiffy Northern Waterthrush, a late migrant through our area that breeds in the boreal forest. June may turn up some young of the year to be banded. Come and see how cute they are! Bird banding will be on Saturday, June 17th from 8:00am until noon. Remember, the birds get up early so the earlier you are here, the more you'll see. Seeing birds in the hand is a great way to get kids, young and old, excited about wildlife. See the map on our webpage for directions or use your GPS to take you to 299 Hwy 332 West, Lake Jackson, TX.