GCBO May E-news

May, 2017
Thank You Spring Fling Volunteers!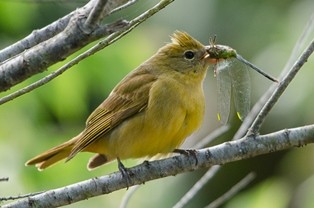 photo by Peggy Romfh
Once again April has come and gone and our Spring Fling event was fun as always. It was a great season for migrating as the weather helped them fly north, but maybe not so much for seeing them.... they flew right over us! It was made all that much greater by the wonderful volunteers who helped us by hosting at the bird house at the Quintana Neotropic Bird Sanctuary. We just wanted to give them all a big shout and say THANKS, we couldn't have done it without you!
---
Nursery Makeover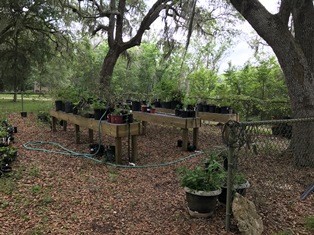 Our nursery is in need of a makeover! We want to upgrade the functionality so that we can grow more plants and realize our vision of a fully stocked native plant nursery that can serve the public whenever GCBO is open. Two volunteer groups donated plant bench materials and got started on building the benches. Our RV hosts Paul and Earline finished up those benches but we need 10-15 more. In addition, we want to re-route the watering system, find nursery supplies, and create a system for labeling the plants. We would love your help! If you can donate $$ or materials to build benches, that would be a great help. We also need empty one gallon plastic pots, used or new. If you can help out please let Martin know.
---
Education & Outreach Manager
GCBO is hiring an Education & Outreach Manager! We are looking for a dynamic, organized, and fun person as the next addition to our staff. This full time position will design and head up our education programs, take charge of outreach events, and help with public relations, as well as coordinate our volunteers. It will be a big job, but a rewarding one! If you are that person or know someone who is, send a cover letter and resume to Martin. Please spread the word that we are expanding our GCBO family!
---
Thank You Pete & Peggy!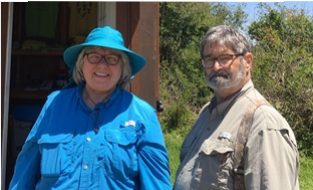 photo by Jackie Hicks
Once again Pete and Peggy Romfh put forth a great effort to ensure that Spring Fling came off without a hitch. Their organizational skills were put to the test and they passed with flying colors! We know how much work this event takes and thanks to them everything ran smoothly. Thank you so much, Pete and Peggy, for your support and help and hard work!
---
Join Us for Summer Bird Camp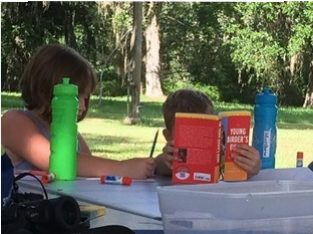 We have developed a full week with many fun learning activities and exploration for our Summer Bird Camp. This year camp will be held June 5-9 from 9:00am to 1:00pm each day at the Gulf Coast Bird Observatory sanctuary in Lake Jackson. Enrollment is limited to allow each camper a special experience with lots of hands-on involvement and discovery. Registration is $150. Regular registration ends June 1st so register now! Please e-mailTricia with questions or to have the registration forms sent to you.
---
Independence Creek Experiences Auction Trip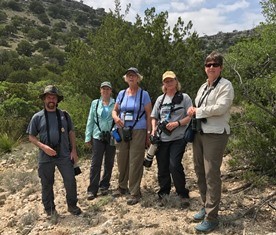 GCBO biologist Susan Heath had the pleasure of joining Experiences Auction winners Jean Booth, Marianne Feeney, LIz Garney and Sandy Parker on their trip to The Nature Conservancy preserve Independence Creek in Terrell County, Texas. TNC's Associate Director of Conservation Rich Kostecke served as the guide for this trip. The preserve was beautiful and the accomodations quite nice with a five bedroom lodge! We discovered how attractive this desert oasis is to migrating birds over the course of three days and saw many unexpected species for this location including shorebirds, Franklin's Gull, several species of ducks, and a Great Kiskadee. The regular nesters were in full swing too and we saw nests with Vermilion Flycatchers, Verdin, and Black-chinned Hummingbird. Along the creek Yellow-throated Warblers and Tropical Parulas were breeding and around the pavilion we found Hooded and Bullock's Orioles. It was quite a trip and next year it could yours!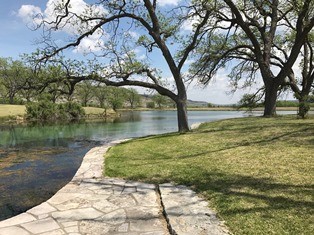 ---
GCBO Wish List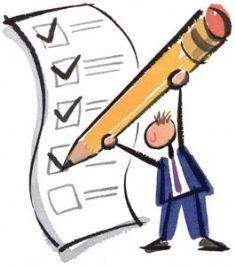 Our wish list is still shrinking! I neglected to mention last month that Cliff Peterson also bought us chairs for the hawk watch. Thank you Cliff! This month Rick Labs donated a 25 lb bag of bird seed! Take a look and see if you can donate any of these items. We will be happy to provide you with a tax donation letter for your efforts! Thanks so much.
- bags of black oil sunflower seed
- bags of chicken scratch
- 20 ft extension ladder
- empty one gallon black plastic pots, used or new
- funds or in-kind donations of treated lumber and hardware for plant benches
---
Monthly Bird Banding at GCBO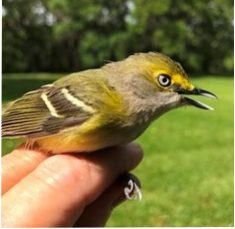 Last month we caught the above White-eyed Vireo that was originally banded here at GCBO on September 14, 2013! That's a pretty old vireo. May could bring more migrants. Bird banding will be on Saturday, May 20th from 8:00am until noon. Remember, the birds get up early so the earlier you are here, the more you'll see. Seeing birds in the hand is a great way to get kids, young and old, excited about wildlife. See themap on our webpage for directions or use your GPS to take you to 299 Hwy 332 West, Lake Jackson, TX.