Great for ALL writers, no matter the level or genre!
Wreck it to Check It: A Crash Course in Fresh Methods, Conceptual Thinking, and Bold Experiments for Writers
Robin Myrick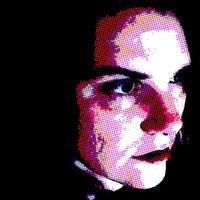 Saturday, May 30, 2015
1 - 5 PM
10809 Garland Road, Dallas 75218
Wreck It to Check It: A Crash Course in Fresh Methods, Conceptual Thinking, and Bold Experiments for Writers
Sometimes we have to constrain our writing in order to free it. Sometimes we have to expel that buzzing inner narrative of the day, the week, the past, in order to get to the one critical piece of information we're desperately trying to communicate. Sometimes it takes a thought bomb of cartoonish proportions to break away from that precious idea that isn't working, or through a logjam of exquisite prose that's still not making sense. Simply put, sometimes we've got to get away from what's comfortable, habitual, and fixed in our ways of writing (and thinking about our writing) in order to see the possibilities that exist for it.
Writers of all types and genres are welcome In this intensive skills course.During class, we will do and discuss a variety of exercises culled from the realms of fiction, nonfiction, poetry, and drama, but applicable to any form of writing, and to common issues writers face. Through these activities and using these tools, students will learn/practice new ways of solving problems in their writing, unlocking ideas, generating new material, and self-sparking their ongoing creative work.
Robin Myrick
is a writer, visual artist, and educator based in Dallas, Texas. She holds an MFA in Writing and Critical Studies from California Institute of the Arts, and is completing her doctorate in Aesthetic Studies at UT Dallas. Her creative work appears in fine places such as
[out of nothing]
,
Chronometry, and the anthology You've Probably Read This Before. She has taught creative writing at UT Dallas and through the Community Arts Partnership at Calarts. She's currently a member of the art faculty at Eastfield College, and the Art Editor of Reunion: The Dallas Review.
Not a member? No worries. You can join here!
NOTE:
Educators (including WINS instructors) can receive $25 off with Code "Educate" (no quotation marks)

Veterans can use the Code "US" (no quotation marks) for 100% free registration

courtesy of the Texas Commission on the Arts

Those whose lives have been directly and deeply impacted by Cancer (self or member of nuclear family) can use code "BigC" (no quotation marks) for 100% free registration also courtesy of the

Texas Commission on the Arts